Useful for:
Scrambled eggs
Beef, steak, and beef stew
Pancakes
Fish (salmon)

Double-sided shovel in stainless steel
Simple cooking. This spade clamp is a big help!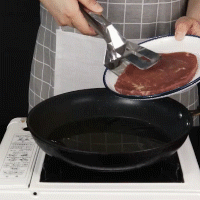 Enjoy your cooking with a double-sided stainless steel shovel for all purposes. Made of high quality stainless steel. it is strong and durable. A versatile kitchen utensil that you must have!
Characteristics:
Food grade material . Made of high quality safe and environmentally friendly stainless steel material. high temperature resistance. never rusts solid and reusable. easier grilling and precise polishing. You can keep this tong for years to come.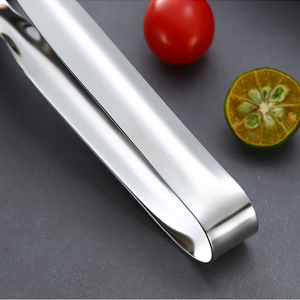 All-in-one design. It is not only a spatula but also a clip/clamp. It both clamps and shovels steaks and makes flipping them easy. The special hole design facilitates oil leakage and reduces excess oil. The wide mouth tongs are easy to grip, whether it's vegetables, a large steak or bread.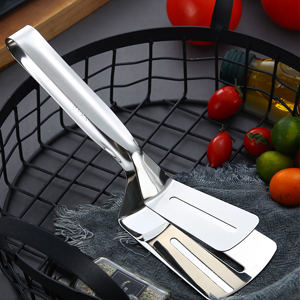 Easy to clean. Compared to other silicone clamps, our spade clamp is environmentally friendly. It's super easy to clean even if it's covered in grease. It is a must-have practical cooking tool for every family.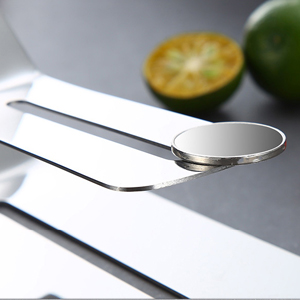 Compact size and light weight. It is easy to use and convenient to store. you save space by hanging it up.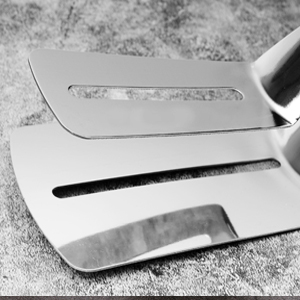 Perfect for outdoor grilling or grilling in the kitchen. Used as cooking tongs or grill tongs. Works well for vegetable salad. pastry. bread clip. steak. fried steak and more.
Specifications:
Material: Stainless steel
Length: 25.8 cm standard size 
Width: 7.2 cm-10.5 cm 
Weight: 110g




The package includes:
1* Grill clip in stainless steel