Breathe new life into an old chair with these unique vibrant elastic and stretchable covers!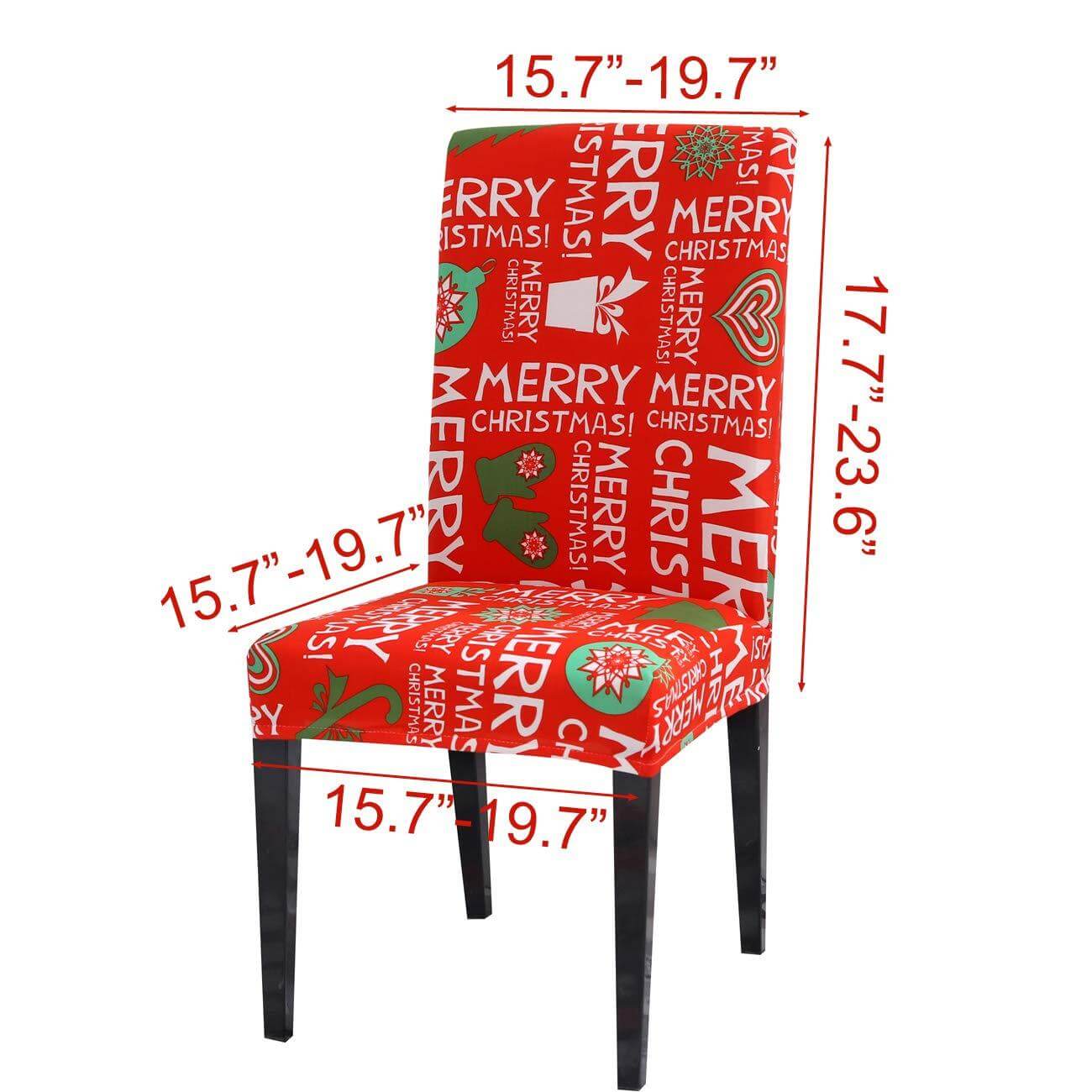 A durable chair covers in a Christmas print that will transform and enhance your chairs cosmetically and functionally. Whether you have a new chair that you don't want to get ruined or a second-hand chair that needs a face-lift, our covers save you money and they're so easy to fit and take care of.
Before you spend a fortune having a chair reupholstered or just throw the whole thing away, consider one of our amazing covers.
The fabric of this chair cover stretches to fit even hard-to-cover chairs and is designed to stay in place.

There are many variants to choose from in our range which will add great visual interest and color options that let you choose the perfect look for your room.